RPC estates have witnessed significant improvements in many social and health indicators including housing and sanitation, child care and development, primary education, female empowerment, as well as reduction of child and maternal mortality and poverty, since privatization of estates by the government in 1992.

For instance, based on the figures of the Department of Census and Statistics, poverty in the estate sector has shown a remarkable decline of nearly 28% (from 38.4% in 1995/96 to 10.9% in 2012/13).

These gains were achieved through the actions of many stakeholders including the Regional Plantation Companies, the government, the Plantation Human Development Trust (PHDT), INGOs, donor agencies etc.

However, given the vast number of estate residents and the complex nature of the issues, there is consensus that further progress is required in a number of spheres.

Many of these would be addressed by the upcoming projects, thereby further improving the living conditions of RPC estate residents.


A five-year World Bank funded programme to improve water and sanitation in plantations in the Nuwara Eliya, Kandy and Hatton regions with a financial commitment of more than Rs. 1,800 million, will commence this year.

The project will benefit over 16,000 households in 20 estates and encompass 220 individual water projects as well as the construction of over 8,000 toilets.


Another five-year World Bank funded programme aimed at uplifting pre-school education will provide more than Rs. 1,400 million to construct 140 new CDCs as well as 175 play areas, upgrading 175 existing Child Development Centres (CDCs) and 210 existing play areas.

All of the new CDCs/playgrounds would have all facilities and will be fully-equipped with necessary furniture and play items as per required standards.

The programme will be implemented in all seven plantation regions of the country.


The construction of 4,000 individual houses in plantations in Nuwara Eliya and Uva via a project funded by the Indian government is also expected to commence this year, after encountering some delays.


Furthermore, under the government's new vision to establish townships, the first project is expected to get underway this year at the Kotiyagala Estate in Hatton with the construction of a township with 184 houses and Hautville Estate in Nuwara-Eliya with 150 houses, in addition to other social infrastructure facilities such as a playground, post office, Co-op shop, CDC, etc.


The Regional Plantation Companies (RPCs), which also pay a levy to fund the administrative expenditure of the Plantation Human Development Trust (PHDT) – the main organization in the country tasked with raising the living standards of estate sector residents – have extended their support to these initiatives through various means.

These include partial funding, identifying and releasing suitable lands for projects, providing manpower for the clearing of the sites, assisting in the transportation of material etc.


Besides the upcoming projects, recent initiatives too have made notable contributions towards the improvement of the living standards of residents living in plantations managed by private companies.


Under the government's 100-day programme, in which priority was given to providing housing for landslide victims, 318 individual houses were fully constructed and handed over.

These families also received ownership of their plots. Further, as part of the 100-day programme, 266 houses were re-roofed, 700 toilets were constructed and 19 water projects were completed.


Despite the need for further Development, substantial improvements have been achieved with regard to living conditions of residents of Regional Plantation Companies since privatization of Estates.

Over 60% of the houses have been either newly constructed or re-roofed and 77% of the requirement for Child Development Centres has been met.

In water and sanitation, 55% and 53% of the requirements have been met respectively.

To date approximately Rs. 6,300 million has been incurred for the enhancement of housing, health, education etc. of RPC estates, through PHDT coordinated projects alone.

Child Care - Now and Before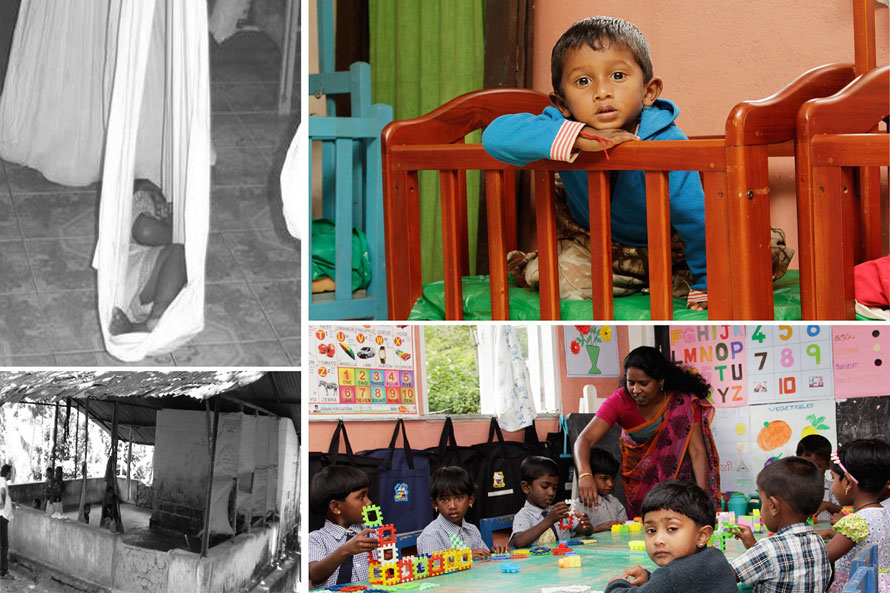 Play Areas - Now and Before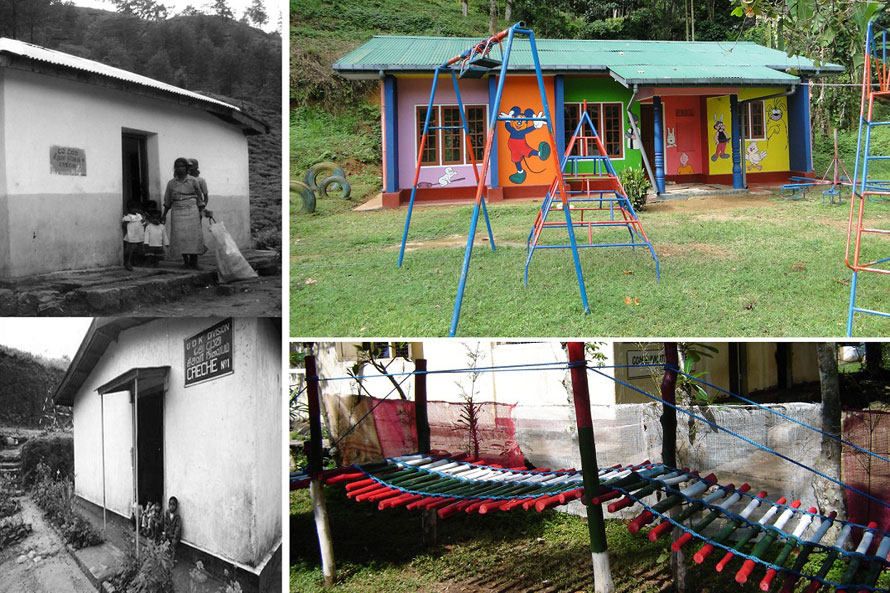 Housing - Now and Before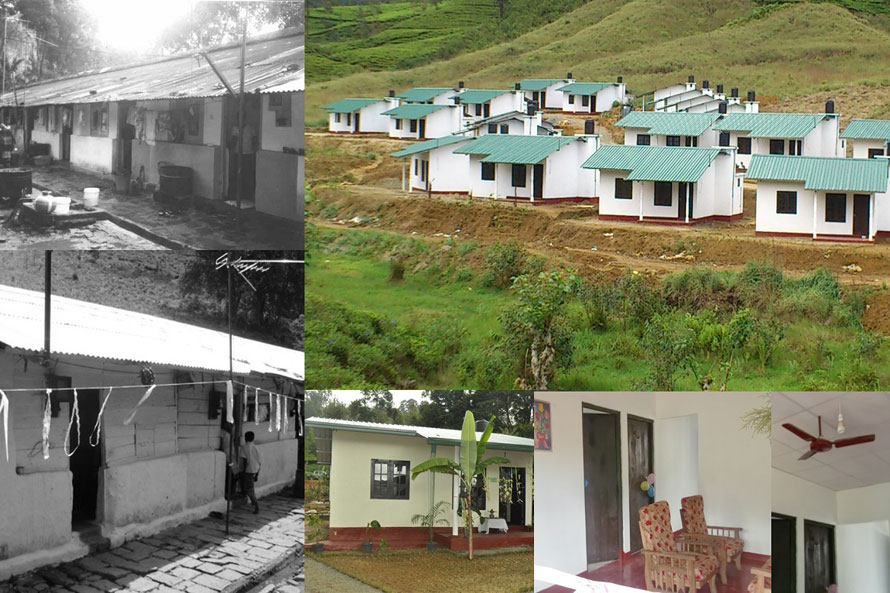 Re-roofing - Now and Before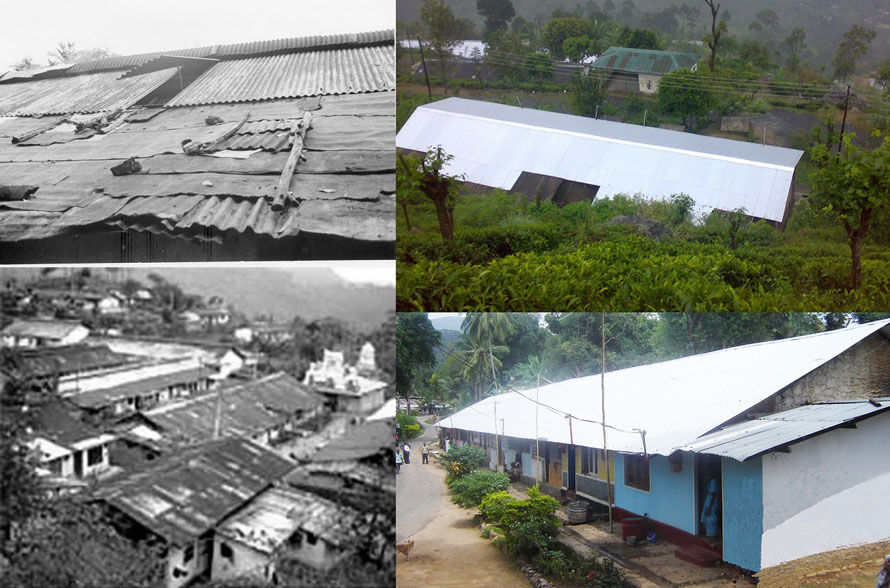 Water - Now and Before