There are battles that we all face on a day to day basis from cyber bullying to mental health issues to street harassment, but because of the 'forbidden' nature of these topics of conversation, they're often forced into the darker parts of society, masked in silence rather than vocalized of.

The internet may be slowly changing these perceptions and bringing to light rather pressing issues that form the foundation of a society but an online existence is too little for Understanding to survive.

Introducing Taboo 2019 organized by Pulse and Aura India, a day of sparking conversation and changing perceptions, to be held on the 26th of January 2019 at Trace Expert City, Colombo 10.

Aiming to break the barriers we have set for ourselves, and cross all boundaries in the name of inclusion, Taboo brings to the forefront topics that have been kept under wrap for far too long.

Ranging from gender-based violence to zero-waste menstruation to internalized misogyny, Taboo will address the unfathomable, the unspoken, and the "ugly truth", all spear-headed by experts in each industry.

Throughout the day, the public can attend panel discussions, workshops and demonstrations centered on the following themes: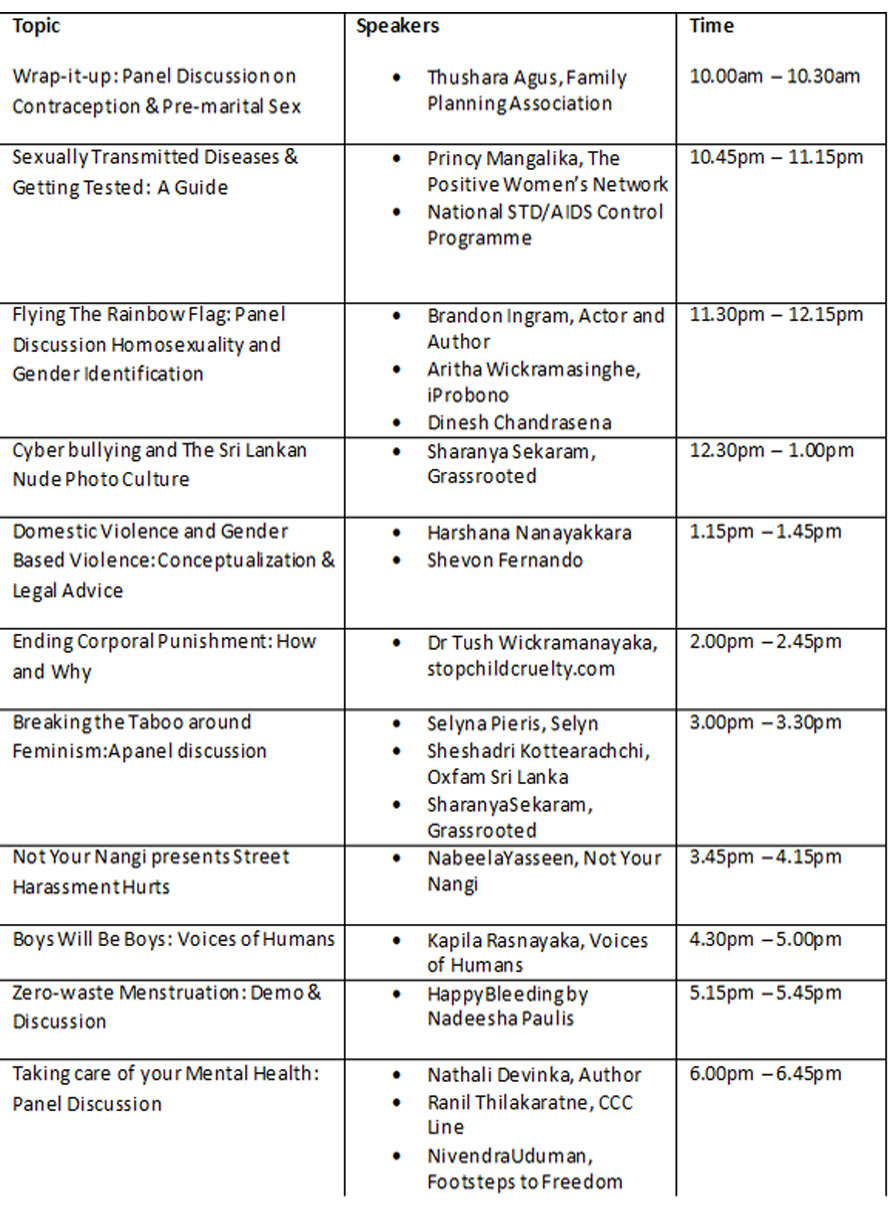 A myriad of different fringe activities are to be organized throughout the day for all age groups including a Book Bees gathering with Maria Jayakody for the kids and a Sips and Dips Weekly Paint Night for the adults, all ending in an evening of song, poetry and expression thanks to an Open MicNight organized by To Always.

Taboo 2019 is an ideal event to broaden one's horizonsand expand as a society, enriched with cultural and moral understanding.

Entrance is free so be sure to drop by and Break the Taboo.

For more information visit pulse.lk/TabooSL.